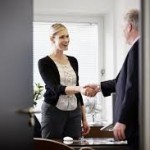 The Aclivity interviewing and placement process streamlines the challenging task of finding the right career or candidate. When you join up with Aclivity, you'll have our national recruiters working together on your behalf—connecting you with the right people and the right opportunities at the right time!
Clients, we save you time and money:
We free you from the work of posting and renewing employment ads, reviewing resumes, setting up and conducting interviews
We bring resources right to you; offering well-screened, position-appropriate candidates
We build your team and meeting your project deadlines – without the hassle of finding the right help
We adapt our placement services based on your specific needs. Need help locating qualified candidates, but want to handle the interviews yourself? No problem! Need a short-term consultant? We've got one! Our recruiters are flexible experts and will take on the parts of the hiring process that you don't have the time, or resources, to manage.
We get clear on your needs up front! Our recruiters are great at helping you to define your needs, outline your goals, and clarify requirements and prerequisites of the role you need to fill.
We understand that sometimes skills aren't everything! We get to know your company culture—and our candidates' behaviors and proclivities—to find the right fit for your team. Our candidates are interested in actively developing their skills, and in the right environment, they—and you—thrive!
Candidates, we make your job search easier:
We get to know who you are and what you bring to the table before trying to fit you into an available position. It's important to us that you find a job that fits to ensure that you're happy and that you're offering our clients the expertise and professional attitude that meets their specific needs.
We represent your interests and needs in a market that can often be impersonal and difficult to navigate without the right personal connections.
We leverage our well-developed professional network to market your expertise to a trusted community of successful clients.
We offer support throughout your career! Our Career Services include educating you on the ever-changing job marketplace, mentoring you on career development goals and coaching you on creating a resume that highlights your unique experience and skill set.
At Aclivity, we believe in building relationships that endure. That's why we consistently offer well-targeted connections between candidates and clients. We succeed by helping candidates put their unique skills to work and by offering our clients stable, qualified talent. And, we stay connected over the long term, so you know that when you need us, we're here to help! Contact us when you are looking for a new job opportunity or star-candidate. Our placement and consulting expertise will help you succeed!