When you join the ACLIVITY network, you're putting yourself in good hands!
We have developed our network over years of engagement with professionals in the Denver market. Whether you are looking for immediate or future placement, we have the connections to further your career.
Want to get started? Below is a step-by-step guide to ACLIVITY's interviewing and placement process:
Register: Go the Candidate Registration page and tell us about yourself. Upload your resume. You'll create a log in and password to access our job portal.
After you receive your login and password, you're free to search jobs and apply on Aclivity.com.
We'll review the information you've submitted and contact you to schedule an interview.
When you come in for your interview, be sure to bring:

Two copies of your resume (one for us and one for you)
A copy of your references to leave with us
Driver's License
Social Security card

After we've had the chance to get to know you, we'll place you immediately into an open position that fits your skills and interests or we'll start working our network to find the right position for you.
If we haven't discussed a specific position that we're currently staffing, you can always search and apply for jobs online at Aclivity.com. We'll make sure you're presented to clients whose needs fit what you have to offer.
We'll contact you as soon as we have an opportunity for your consideration. If you would like an update on your placement status, feel free to call or email us. Know that, once we've committed to finding you a position, we will work diligently on your behalf. You can rest assured that we're still networking for you even if you haven't heard from us.
Once we've connected you with the right position, you may need to interview with our client company before being placed. Typically, we prescreen candidates for our clients, but they may want to meet you and see how you'll fit within their culture and organization. Though this isn't always the case, be prepared to "sell yourself" to the client/potential employer even though you've already been interviewed by ACLIVITY.
You'll be placed in a position where you can immediately put your skills to use and start developing toward the next level.

Temporary and Contract Placements; Consulting Placements: ACLIVITY will be your employer. You'll submit timesheets and receive payment through us. If you desire a different placement, you must contact us – do not communicate that to our client. With the exception of immediate workplace safety issues, questions or concerns should be raised to your ACLIVITY recruiter.
Permanent Placements: The company you've selected will be your employer. You'll submit timesheets and receive payment through their payroll department. If you have grievances, take them to your employer, but please consider letting us know what's happening as well. We need to know that our clients are providing an atmosphere in which you can thrive.

You'll work hard and smart, and contact us if you intend to leave the position. If your service record is solid, we'll be happy to place you in a different role or company.
ACLIVITY is committed to your professional development. Take advantage of our Career Services. We can help improve the quality of your resume or interviewing skills and connect you with resources to advance your career!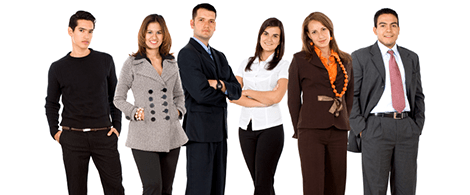 Are you available?
Get started today!