ACLIVITY is a Denver Executive Recruiting, Staffing and Consulting Firm passionate about helping you build the best team!  We leverage our diverse and trustworthy network to connect startups and Fortune 500 companies with leading talent.
Let us help you find the right candidate for the job!
Every member of the ACLIVITY team has excelled in the executive leadership of a successful Colorado company, and we understand first-hand the varied challenges executives and employees face today. Specializing in Accounting, Finance, Information Technology and Business Operations, we're dedicated to offering our clients methodical, highly efficient, Big4 quality and consistency at small-firm rates.
Creating relationships that last is one of our primary goals. Our success is rooted in a long-standing practice of making well-targeted connections; matching the right professional with the right client to meet the needs of everyone involved.
ACLIVITY built some of the best teams in Denver – and we have the professional network to prove it. Contact us today to learn how ACLIVITY can help you find the right candidate, consultant or career!
Meet the Team

Angela Roberts, CPA
CPA | Managing Director/Founder
phone. 720.232.3111 • email. angela.roberts@aclivity.com •

Angela is a Colorado native, bringing over 20 years of relevant experience to Denver. She is extremely committed to providing top-notch candidates and service and to being your partner in success. She started her accounting career at Deloitte & Touché as an Auditor, moved to Arthur Andersen in the Business Process/Outsourcing division, and then transitioned into private industry as a Controller and subsequently CFO. Angela is a dynamic, well-networked CPA who has her finger on the pulse of the Colorado Market. She is the current Chair of the CFO & Controllers Roundtable at the CSCPA 2005-2017, and has sat on the BOD for the CSCPA from 2007-2009 and the Strategic Planning Committee, and the CU Denver Accounting Advisory Board. Angela is a mother of two and enjoys yoga, reading, travel and gardening. Her motto is simple: Listen and Deliver value, and never forsake the relationship.
CBS News Features Angela Roberts – http://denver.cbslocal.com/2012/05/08/what-industries-are-hiring-in-colorado/
Shannon Adams
Senior Director
phone. 303.906.5432 • email.shannon.adams@comcast.net • 

Shannon believes that an organization is only as good as its people and is excited to be back with the Aclivity team to help place the best candidates with the great companies here in Colorado. She has over 20 years of finance and accounting experience both as a consultant and as part of executive management teams in companies ranging from start-ups to fortune 100 companies. She started her career at PriceWaterhouseCoopers (PWC) and moved into the industry with experience in telecommunications, software and technology. She holds a Masters in Accounting from the University of Denver. She is happily married with two children and loves being a Colorado native because there is no better place to work and play hard!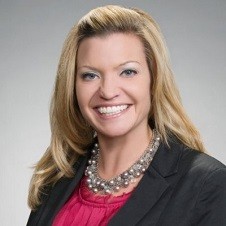 Monica Andreasen
Director of Client Services – Staffing
phone: 816.876.7876 • email. monica@aclivity.com • 

Monica has been working in the Colorado market for more than 10 years as an Executive Recruiter with a focus in Accounting and Finance from Staff to C-Level. She has a proven record of helping companies find the perfect resources for their team. Her incredible success is due to her great ability to listen and understand your goals and objectives and is a strategic thinker who will take time to align her candidates with special projects, interim resources and contract staffing.  She takes the collaborate approach that fits your specific needs and delivers results through partnering with you for success!  Monica provides scoping and career coaching as well as development for succession planning and optimum team performance. Monica is truly your source for finding you the right people to make your job easier!  Monica has a BS in Communications from the University of Oklahoma, married to her wonderful husband Joe, the stepmother of two beautiful daughters, the dog mom to her cute Pug -Milli Mae, and the proud mother of their  incredibly handsome twin boys.
Kim Attea, MBA, MS, PhD.
MBA, MS, PhD. | Client Services
phone: 720.939.2770 •   

Kim is a great example of the work hard and play hard mentality.  She has been a technical recruiter and IT recruiter where she has had a wide variety of success as a recruiter aiding clients and candidates find the best match in this busy job market. Kim holds an Undergraduate in Communications, a Masters of Science in Student Personnel, and a PhD. in Organizational Development.  She loves the Colorado outdoors and all of the wonderful activities.  Kim is the proud mother of five kids that are each doing well in their own rite.

Ania Berezowska
Director of Client Relations
phone: 720.591.8668 • email. ania@aclivity.com •

Ania is a your connection to resources!  Director of Client Relations she brings a wealth of experience in finance and corporate relationship management, having advised individuals in the sphere of personal finance as well as corporations and businesses regarding institutional investment and employee benefits.  Ania enjoys successful relationships within a vast professional network in the Denver Metro Area and beyond.  Having an intimate understanding of employment regulations and a deep seated understanding of the importance of the right-fit employment to every individual, she serves as Public Affairs Director for Employer support of the Guard and Reserve, emphasizing USSERA laws through the State of Colorado.  Ania is your organizations' advocate.  She seeks listen and understand the culture of your organization in order to bring your team the most suitable candidate, building a long-term success relationship!
Ania graduated from St. Norbert College, De Pere, WI, and now lives in Denver, CO.   She is a full-time mom to twins Maya and Israel – truly the cutest twins on earth!  She enjoys the outdoors of Colorado while pushing an all-terrain double stroller as well as being a Certified Cross-Fit Trainer.  She is one of kind and you'll love working with Ania!  Please reach out to her at 720-591-8668.
Shenia Ivey, MBA, CPC
MBA, CPC | Director of Marketing, Executive Recruiter & Certified Professional Coach
phone: 303.902.5337 • email. shenia.ivey@aclivity.com • 

Shenia is a highly resourceful and multi-talented leader with extensive experience in organizational development and strategic planning in human resources management, project management, and community outreach. In addition, Shenia is a Certified Professional Coach and can offer both career and personal development training.  An accomplished and perceptive communicator she easily establishes and nurtures all key professional relationships and associations no matter the level. Organizationally she works both internally and externally to identify the specific needs of the local and global communities of the organization to recommend a business solution..  Shenia has held positions at all levels, which allows her to identify and communicate that perspective to either the employee or the management team.  She has the ability to promote effective collaboration in achieving organizational objectives no matter the size of the organization.  Shenia is passionate about volunteering her time and energy to others, which has included being the Board Chair of MEED (Minority Enterprises & Educational Development),  a volunteer volleyball coach, preparing meals for Ronald McDonald House, and and performing administrative acts for the school and sports programs her kids have been involved in.  She is a native of Denver, the mother of 3 great kids and when she has free time she and her husband love to go places where they can take beautiful photos.

Kim Miller
Director of Recruiting/ Resource Management
phone. 720.560.4856 • email. kim.miller@aclivity.com •  

Kim started her career as an intern at Deloitte & Touche. She continued on immediately after college in the Detroit office and later transferred to Denver within D&T. Her move into the private industry started with Jones International and then moved to a professional association of publishers. Most recently Kim was the Top recruiter for the past 4 years at a National placement firm. She thoroughly enjoys being a part of this incredible team that makes up ACLIVITY! Kim holds a BS in Accounting, Michigan State University, Honors College. Kim is the proud mom of her two amazing children Zachary & Alena. Her favorite hobbies are reading, hiking, camping, & doing creative projects. Taking pictures of her adorable children ranks right up there as well.