Get the Top-Level Financial Management Services you need without paying Top-Level Salaries!
ACLIVITY offers CFO and Controller Services on a part-time, full-time, contract, or permanent basis. Our CFO and Controller services are flexible and scalable. We work with young organizations that do not have the budget or need for a full time CFO or Controller, and with larger organizations that need an interim expert in CFO and Controller responsibilities while the company sources additional talent. We can provide the specific services you need, on your schedule.
CFO Services
ACLIVITY provides you with expert MBA and CPA experience to meet your needs for financial management, transactional transparency, and accurate reporting. Our network includes highly talented CFO's with experience in start-up and public companies, Mergers and Acquisitions, SEC Reporting, divestitures and fund raising. We can provide any or all levels of service. Typically, our CFO services employ a Certified Public Accountant, a Senior or Staff Accountant, and a Bookkeeper–all working together to streamline your financial operations.
We understand that every organization requires a different service portfolio, so we fine-tune our CFO services based on your industry, stage of business and specific company requirements.
CFO Services include:
Budgeting and Forecasting
Cash Flow Management
Key Performance Indicators
Financial Analysis and Modeling
Internal and External Reporting
Audit Preparation
Board Presentations
Financing
Special Projects
Working with Professionals (CPA, Banker, Attorney, etc.)
Controller Services
Many businesses may not hire a Financial Controller because the salary is cost prohibitive. With this key senior function missing, these businesses lack the expertise to prepare, forecast and analyze operating budgets. Our Controller Services provide you with access to knowledgeable CPA-level expertise when your business needs it, allowing you to leverage Accounting Controller and Financial Controller services as needed during key periods–and to scale back during non-peak periods. ACLIVITY's experienced team of financial experts can perform your company's Controller-level functions, whenever Controller services are required.
Controller Services include:
Supervision and review of accounting staff's work
Ensuring all revenue earned and expenses incurred during the period have been recorded properly
Fixed asset management
Reconciliation of all balance sheet accounts
Preparation of adjusting and closing entries
Preparation of financial statements
Contact us today and start benefitting from ACLIVITY's CFO and Controller Services!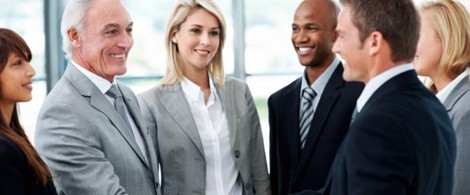 Let us help you find the right talent. Contact us today!