We are passionate about building excellent teams and connect Colorado's most successful companies with Top Talent in
Executive Recruiting, Staffing and Consulting Placement!

We are so passionate about Executive Recruiting and Staffing our clients receive and hold us accountable to our Five Star Client Promise.
Let us help you find the right talent.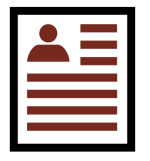 We love what we do and it starts with finding the right opportunity to meet your career goals. Read our Candidates Bill of Rights.
Let us help you find the right job.

Sign up here and become part of the Aclivity Network –
CFO and Controller's Roundtables and Weekender mailings    

Find the best talent in Denver

Things to do in Denver this Weekend
Client and Candidate Testimonials
ACLIVITY is very well connected with a great network for Executive Recruiting and Staffing and is able to provide us "A players" every time!
ACLIVITY highly recommended a project consultant and we were not disappointed — very smart, detail oriented, and is producing great results.
As promised, ACLIVITY was able to recruit a consultant who was able to obtain excellent results in less time and with greater impact than the Big 4.