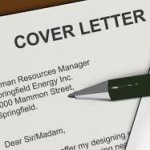 Your cover letter is just as important as your resume. Cover letters offer you an early opportunity to highlight your experience specific to a position or company. Any time you are responding to an advertised opening, inquiring with a company about possible opportunities, or asking to do some networking within a company of interest, you should include a cover letter.
All cover letters should:
Explain why you are sending a resume:
Introduce yourself and let the reader know what you are asking for. Be specific: are you responding to a specific ad for an open position? Are you inquiring about future opportunities? Are you looking for an internship?
Indicate how you learned about the position or the company:
Reference the location of a job posting, or name a networking connection or current employee. If you were referred by someone, mention their name to solidify the referral.
State why you are interested in the position and/or company.
If you are not responding to a specific position, indicate the types of positions you are interested in.
Convince the reader to view your resume:
The cover letter forms a recruiter's first impression of you. Take the time to write a detailed letter that demonstrates your communication skills and reflects your personality.
This is your opportunity to "sell yourself." Call attention to any skills and experiences that directly relate to the job or company.
Let the reader know why you are a perfect fit for the position.
Provide any information requested in the job advertisement, especially if the information is not on your resume.
Indicate your plans for a follow-up:
Do not assume the company's contact will call you. Provide your contact information as well as a statement about your intent to follow-up.
If you are applying for an advertised or open position, take the initiative! Say something like, "I will follow up with you in the next two weeks to arrange a time to meet and discuss my qualifications."
If your cover letter is expressing an interest in the company, but not for a particular position, say something like, "I look forward to contacting you in the next couple of weeks to learn more about your organization and possible opportunities."
Our Career Services can help you find and land the right job. Contact Aclivity today! We're here to help!