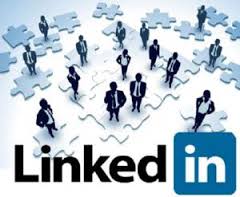 The Value is in the LinkedIn Basics
There is so much untapped value that comes from becoming a member of LinkedIn, if you were unaware. LinkedIn can help you promote your business if you own or operate one, it is a fantastic way to network with others in the industry of your choosing, or locate either new talent or a new career!
LinkedIn is the place to meet:
Where else can you mingle with the more than 500 million members from all around the world?
More than 250 million active members each month
The average LinkedIn member has an average annual household income of $140,000
Two people create a LinkedIn profile every second!
LinkedIn now has 3 different job posting platforms in use.
Nearly 50% of LinkedIn members have decision-making authority for their companies
The people on LinkedIn are there primarily to network or grow their business
The top ways that LinkedIn promotes you:
LinkedIn allows members to create a personalized professional presence
It's an online resume that can work for you all day long by creating a place to post your experience and intentions.
LinkedIn encourages the community to endorse you via online recommendations that back up claims you make about your professional abilities and character.
LinkedIn is a professional forum to share links, images or documents that demonstrate work you've done.
The forum is set up to gain introductions to potential employers, colleagues, or clients in your field.
Follow companies that you are interested in pursuing and directly search member job postings.
Join various groups that align with your interests and participate in discussions. Having an interest group in common with another LinkedIn member is one way you can invite others into your network and have access to group job listings.
One of the most famous statements in business is, it's all about who you know. So step towards the best way to be more connected than you could have ever imagined. With LinkedIn, you can benefit from the connections of people you know and benefit others with your connections.
To get started on LinkedIn, you'll need to:
Know how you'd like to use LinkedIn. Are you directing people to your website? Are you looking for employment? What you want out of the social network will determine how you use it.
Create a login and take the time to create a profile that demonstrates your unique strengths and experience.
Check in frequently and make connections to resources that align with your current or desired field.
With a few basic steps in place, you can market yourself or your business worldwide!
If you'd like more help getting started on LinkedIn, email shenia.ivey@aclivity.com to receive information on personalized coaching and training!