Questions to Ask in an Interview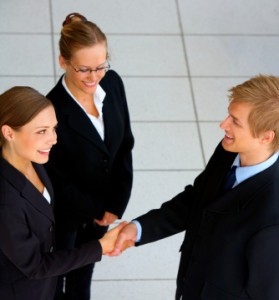 Employers will make assumptions about you based on the questions you ask (or don't ask) in an interview. If you have not thought up good questions before your interview, you might send a message that you are not prepared, have no independent thought process, or are not very interested in the opportunity. You questions will demonstrate if you have done your research on the company. Are you asking questions that you could find answers to on the web? Are you only asking questions about minor details like salary or hours? If you want to be seen as intelligent and thoughtful, you need to ask intelligent and thoughtful questions. Try the questions below in your next interview.
What are the biggest challenges the person in this position will face? This question shows that you do not have blinders on and you recognize that every job has difficult elements, and that you're being thoughtful about what it will take to succeed in the position.
Can you describe a typical day or week of the person in this position? This question shows that you are thinking beyond just getting the job but visualizing if you would be a good fit.
What would a successful first year in this position look like? Asking this illustrates that you are thinking in the same terms that a manager does—about what you need to contribute to the team or company over the long-term to be considered a valuable team member. You will also sound like someone who is not seeking to do the bare minimum, but might truly excel in the role. This question will reveal the skills the manager finds most important and guide your decision about taking the job. You may discover that the job description emphasizes skills A & B and the manager actually cares most about skills C & D.
How would you describe the culture? If you thrive in a casual, low-key environment, and the position in a structured, aggressive environment, the job is probably not a great fit.
What are the strengths/personality types of the current team members? This rarely asked question will allow you to better understand the current team dynamics of your potential colleagues, as well as give you the opportunity to elaborate on how your strengths can complement the team.
Are there any reservations you have about my fit for the position? This is a great way to give yourself the chance to proactively address any doubts the interviewer might have about you. Far too often, this question isn't asked, and the manager's doubts are not shared, leaving the applicant without an opportunity to speak directly to the manager's concerns.
What is your timeline for getting back to candidates about the next steps? Always wrap up with this question, so that you know what to expect next. That way, you will not be sitting around wondering when you will hear something, and you will know when it is appropriate to follow up.
It can be helpful to practice your questions in a mock interview. Contact us today to talk about the best way to present yourself in your upcoming interview. We're here to help!