Never Look for a Job Again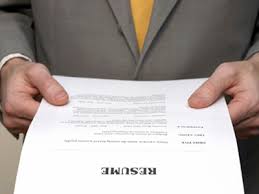 Wouldn't it be nice to never look for a job again? We've all known people who seem to get all the breaks. They often get offers for highly coveted positions the rest of us didn't even know about. Ever wonder how they do it? Why is it that recruiters call them first?
The answer is simple, these people have become very attractive passive candidates, the recognized experts in their field, the people you go to for the answers, the ones you believe can solve your problems. These are the people companies want to hire and recruiters want in their prized database.
So how did they become so attractive? They capitalize on their strengths, are always authentic, outperform their job descriptions and peers, and build strong networks and enduring relationships they can call when needed. They provide extra value to the company; they plan and manage their business and career and don't waste time, energy, or resources. They become so good at what they do that they don't have to look for jobs, jobs find them. They may not be looking for work, but are open to the right opportunity when presented with it.
If you start with these 5 steps and continue them throughout your career, opportunities will come your way.
Know your strengths and drivers and use them. If you match your abilities, natural aptitudes, and values with the right work environment, the result will be workplace success and satisfaction. When you work outside your strengths, you dread going to work. You are going to have more negative encounters at work and you will probably treat customers or co-workers poorly. You're likely to complain about the company, achieve less, and have fewer creative ideas. When you work within your strengths, you'll build energy and excitement, increase your productivity, and feel good about your work and yourself. You will do good work; success and satisfaction will naturally follow.
Exhibit leadership qualities: initiative, influence, collaboration, and communication. Leaders volunteer and show initiative; they formulate and implement strategies; solve problems; respond to threats and adapt to change. Leaders support innovation and collaborate across boundaries. They engage and inspire employees, co-workers, and even customers. Leaders set or influence goals and readily accept responsibility for outcomes, good or bad.
Find meaningful work that builds career value. Meaningful work is the intersection of your strengths, drivers, and values with company goals. When these things come together, there will be no stopping you. If you're not experiencing career value, ask yourself why. Are you in the right position? Is something stopping you? Can you negotiate it into your job or do you need to find another job?
Commit to lifelong learning and invest in your career. Change is the one constant we face. What is the minimum investment required to stay meaningful and relevant in your field? What is required to make you a thought leader? Join professional associations, read trade publications, attend conferences and online training. Find a mentor or adviser. If your employer doesn't invest in your development, don't let that stop you. It is your career; your investment will ultimately pay off in a better job with a better employer.
Build powerful connections and communicate frequently with stakeholders who have a vested interest in your efforts. Having a robust network and connections builds professional credibility, keeps you relevant, can eliminate obstacles, and create opportunities. Make yourself visible, but not annoying. Communicate business benefits and results; be sure to share the spotlight and credit contributors.
Highly attractive passive candidates always practice these 5 steps; they are second nature to them. With a little practice, you can become an attractive passive candidate that hiring managers and recruiters seek out for their opportunities. Wouldn't it be nice to never look for a job again?
Roberta Gamza, Career Ink (www.careerink.com) | © 2016