Our network has the right talent to meet your IT security and Audit challenges.
Identity theft, security breaches, and disclosure of personal and sensitive information affect businesses of all types. Both existing and prospective customers demand strong information security and controls. Organizations that act as third party processors, service providers, or outsourcers must continuously demonstrate that their information and accounting controls adhere to industry standards.
ACLIVITY's team of IT Security and Audit consultants provides small- to medium-sized businesses with IT security, control and compliance expertise. With impressive backgrounds in IT Security and IT Control Audits in a variety of industries, our consultants can quickly get up to speed and immediately contribute value.
ACLIVITY is different from the high-cost auditing firms that propose senior engagement in leadership but deliver young and inefficient staff. Our IT Security, Audit, Control and Risk Assessment professionals bring you deep knowledge, proven expertise, and solid certifications, such as:
CISA: Certified Information Systems Auditor
CDRP: Certified Disaster Recovery Planner
CISSP: Certified Information Systems Security Professional
CACHA: Certified ACH Auditor
TG3: Certified ABA TG3 TR39 Encryption Auditor
QSA: Certified Qualified PCI Security Assessor
CPISM: Certified Payment Industry Security Manager
With more than 20 years of experience in Big4 public accounting firms providing accounting and IT audits, we have the insight that is required to identify and meet your needs for security, controls and compliance.
IT Auditing Services include:
IT Audit co-sourcing with Internal Audit Departments
AICPA SOC audits (Type 1 and 2)
HIPAA, GLBA, FISMA regulatory audits
PCI Compliance Advisory
SOX IT & Accounting documentation and testing support
IT Security training and policy development
Forensic auditing
SAS 70
We can help you solve the daunting challenge of achieving compliance in Information Technology and Financial Accounting controls–without the burden of hiring dedicated staff. Contact us today to get started!
When vetting your next auditor, ask them:
Can your firm demonstrate strong industry and regulatory requirements knowledge–specifically with emerging, privately held service providers?
Will your firm staff my engagement with highly experienced technology and accounting professionals? How many years of experience do the proposed staff bring to this engagement?
Has your firms' proposed staff led Internal Audit Departments or succeeded as managers within a Regulatory Audit/Compliance Agency?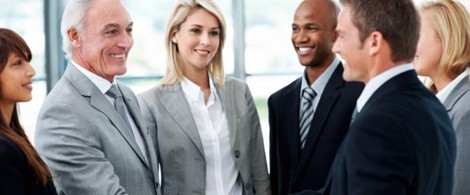 Let us help you find the right talent. Contact us today!