how to write a comparative essay structure
paperhelp
how to write an essay guide
Aclivity wants to continue to inspire people to volunteer and give back to the community always, however in this time of uncertainty and change we do not want to take our eye off of the big picture that individuals and organizations need our support more than ever.  When you think about re-branding yourself with a new position consider how to brand your support as well.
Aclivity proudly supports the Girl Scouts for a number of reasons.
Girl Scouts teach valuable skills that girls can take with them on their journey.
Teamwork
Marketing
Persuasiveness
Sales
Promotion
Public Speaking
Presentation
Entrepreneurial takeaways.
Angela is a 3rd generation Girl Scout and is the current Treasurer and Board member for Girl Scouts of Colorado.  Consider donating by clicking on the Daisy Circle below to support our future Leaders!
Girl Scouts was founded in 1912 by Juliette Gordon Low, known
by her friends as Daisy.  In honor of Daisy and the founding of
Girl Scouts, join at $19.12 per month!  As a fun way to encourage people to join Daisy's Circle and to recognize this special year:
_______________________________________________________________________
Aclivity proudly supports The Colorado Society of CPAs and although no longer a Board member Angela is active in the Society as the Founder and Chair for the CFO & Controller Roundtable since 2006.
The Colorado Society of Certified Public Accountants began in 1904 and, to this day, remains the only statewide, not-for-profit professional association dedicated to equipping and empowering Colorado CPA's.
_______________________________________________________________________
Aclivity proudly supports HomeStretch Moms where Angela & Shenia have spent countless hours mentoring single moms.
ChannelMom created HomeStretch Moms to serve single moms and their kids, transitioning out of homelessness. HomeStretch Moms partners with the Denver Rescue Mission and its Family Rescue Ministry to mentor moms transitioning from homelessness into transitional housing. A team of ChannelMom mentors comes alongside these single moms to offer parenting support, access to resources, supportive encouragement and a friendly ear. More about ChannelMom's HomeStretch Moms Outreach & Volunteering on our HomeStretch Moms Outreach Page.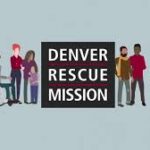 Colorado University of Denver – Accounting Advisory Council Member
2013 – Present
Angela is a proud of Alumni of CU Denver and has been part of the Advisory Council since 2013.  This Council is responsible for the strategic planning, program development and curriculum for the University of Colorado Business School Accountancy Program. The Council depends on our engagement with the business community to provide guidance to the accreditation team on education and the related curriculum. We developed and launched a new Masters in Tax Program. We are reviewing and developing a Controllership and Communications related curriculum this year. Participating in development and delivery as well as speaking to the faculty and students relating to the current marketplace and the future of Accounting. Reviewing various learning reports for discussion on coursed and programs relative to student enrollment and workforce to business opportunities. I speak to the student each year on their careers and provide mock interviews to the students.